Nationalparkverwaltung
Bayerischer Wald
Research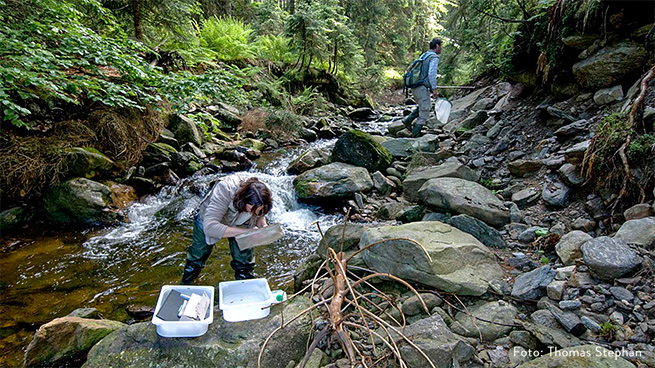 "Let nature be nature" is the philosophy of the Bavarian Forest National Park. Human intervention is off limits across large parts of the protected area. Over large areas, natural processes are allowed to take place as they did for thousands of years. Only in a few other spots in Germany is it possible for nature lovers to experience this within close proximity. Process protection also offers unique possibilities for researchers.
Scientific work enjoys a position of great importance within the national park administration. The extremely high standard of research is not only guaranteed by staff but also by a strong network of national and international partners. Dozens of universities, institutions and authorities work closely with national park experts.
Two principles are of utmost importance to us. On the one hand, we try to follow international approaches wherever possible. Therefore, the compiled results have an impact far beyond the region and have established a good reputation for our key area: nature protection and research. On the other hand, we value practice-oriented research. For example, results compiled in the national park can contribute to enhancing biodiversity in commercial forests.
In this navigation area, based on these principles, we provide information about our main research areas as well as current projects. We also explain which targeted nature conservation measures are being implemented.
Weiterführende Informationen